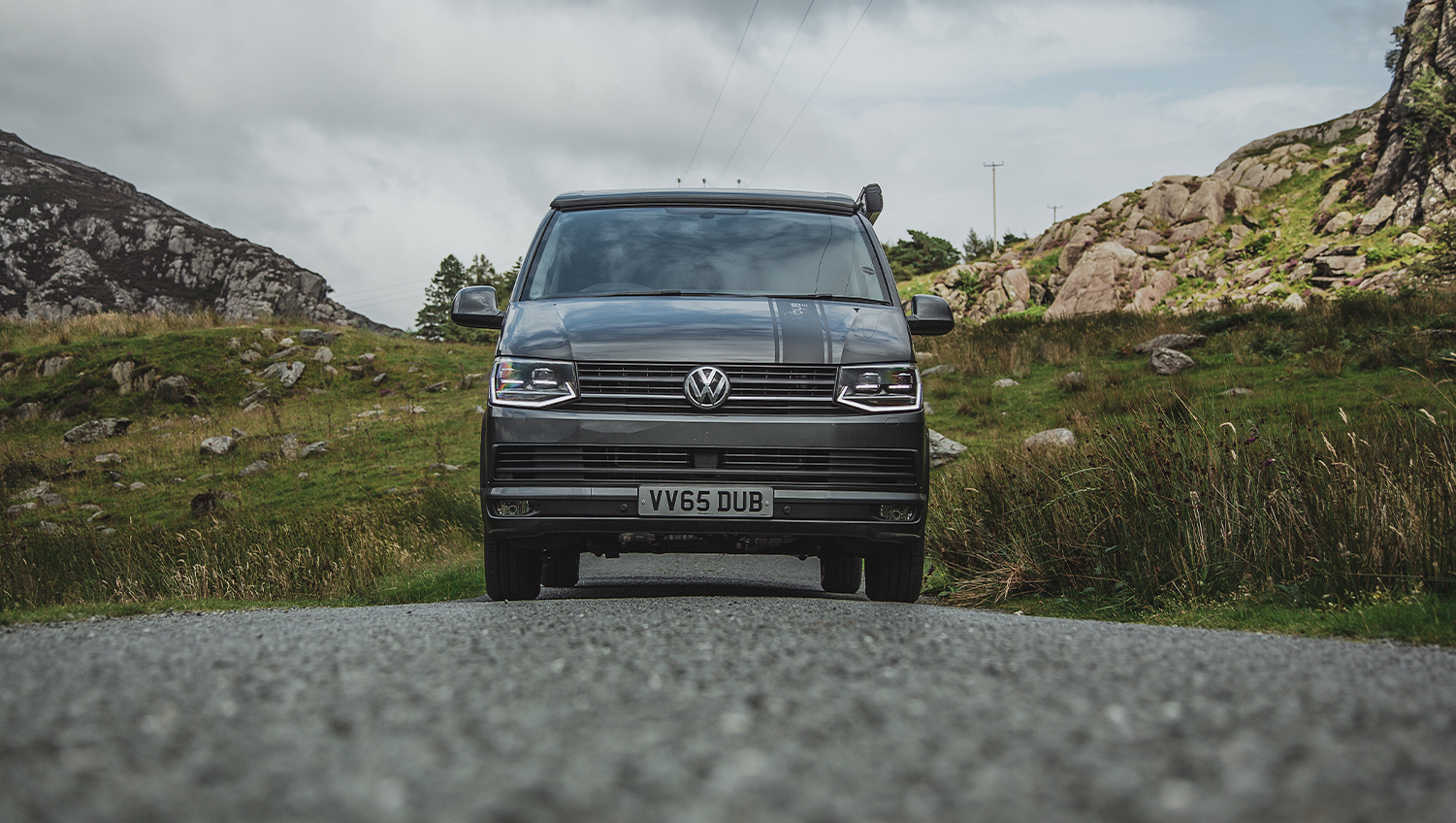 A Manchester based firm has received a business boost from Retail Entrepreneur Theo Paphitis. This week, Alexander Hamilton co-owner of Vdubline Limited, tweeted Theo about Vdubline Campervan hire during 'Small Business Sunday' and was one of six weekly winners to gain a retweet or repost by Theo to his over half a million Twitter and Instagram followers. The weekly initiative, set up by Theo in 2010, now has over 3,500 #SBS winners and supports small businesses in the UK.
Business and retail entrepreneur and self-confessed Shopkeeper, Theo re‐tweeted Vdubline's message to his over 500,000 Twitter and Instagram followers and as a result, www.vdubline.com has increased interest for their Campervans for hire. They are also profiled on the #SBS website (www.theopaphitissbs.com) that is exclusive to all Small Business Sunday winners.
Alexander Hamilton said, "It is great to have support from Theo because it's been a tough few years for everyone and we aim to make it that little bit easier on families' pockets for their holidays and creating the opportunity for great adventures and something a little bit different and Theo has recognised our hard work and helped spread the word about what we do to his following."
Small business champion and Ryman Stationery, Robert Dyas and Boux Avenue Chairman, Theo Paphitis, said: "We are thrilled to welcome new #SBS members every week and highlight just how important it is to support our small businesses here in the UK. My vision is that everyone who has ever won an #SBS re-tweet from me becomes part of a friendly club; like-minded individuals who can share successes and learnings. The website will also give a valuable profile to the winners chosen and I wish Vdubline Campervan hire every success."


You may also be interested

Testimonials
"VDubline were so so great. I honestly couldn't recommend this company anymore. They were friendly and professional in all aspects. Made the whole process for renting the vans enjoyable and exciting. We had a fab time and I will most definitely be going back for more adventures from these guys and their amazing vans"
Rosie Egan
"Had another few days with Betsy, on my own this time. She is so easy to drive and to operate that I felt quite happy taking off for my own little adventure. If you are thinking about it, do it. When you hit problems (like how to put the wing mirrors in, where to put the diesel in, how to lock the van from within at night so that the alarm doesn't go off when you move) you just ring Alex for help - or google the How To video and watch it properly"
Jacqui Grant
"From start to finish dealing with Alex at Vdubline was a real pleasure.Prior to pick up we received a video all about the van and how to operate it, which he covered again when we collected the immaculately clean van.Van drove superbly and was surprisingly comfy in spite of sleeping 3 adults.The equipment is maintained to the highest standards and we had no issues over the 3 nights we used the van.Return was just as smooth and efficient and we would definitely recommend Vdubline as excellent value for money.Thanks team."
Paul Caine
View all