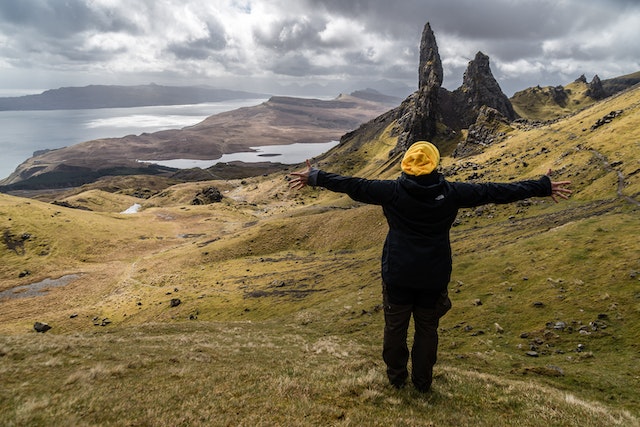 As the crisp Autumn breeze sweeps through the UK, families eagerly anticipate the October half-term break, a perfect opportunity to create lasting memories and bond with loved ones. For those seeking a unique and adventurous experience, a campervan holiday offers the perfect blend of freedom and comfort. This post explores some of the best campervan family holiday destinations in the UK for the October half-term, with a special mention of us, VDUBLINE, a campervan hire company that can turn your journey into an unforgettable adventure.
1. The Lake District, Cumbria
Known for its breathtaking landscapes and serene lakes, the Lake District in Cumbria is a top choice for families looking to connect with nature. Park your campervan amidst the lush greenery and embark on scenic hikes to places like Windermere and Derwentwater. Don't forget to visit Beatrix Potter's former home and explore the charming villages scattered throughout the region.
2. The Scottish Highlands
For a truly wild and rugged adventure, head north to the Scottish Highlands. The stunning landscapes, including dramatic mountains and deep lochs, are a sight to behold. Consider parking your campervan by Loch Ness, where you can search for the elusive Nessie or explore the historic Urquhart Castle ruins. The Highlands offer countless hiking opportunities and a chance to immerse your family in Scotland's rich culture.
3. Pembrokeshire Coast National Park, Wales
Wales offers its own share of natural wonders, and Pembrokeshire Coast National Park is a standout destination. The coastline boasts rugged cliffs, hidden coves, and pristine beaches. Campervan enthusiasts can park at designated sites and enjoy the stunning vistas, coastal walks, and water sports. Don't miss the opportunity to visit St. Davids, Britain's smallest city, and its majestic cathedral.
4. The New Forest, Hampshire
For a more temperate climate and a touch of enchantment, head to the New Forest in Hampshire. This ancient woodland is dotted with picturesque villages and offers ample opportunities for family-friendly activities such as cycling, horse riding, and nature walks. With your campervan parked nearby, you can also explore the charming coastal towns of Lymington and Milford-on-Sea.
5. VDUBLINE: Transforming Your Campervan Adventure
While the destination is essential, the journey itself holds its own magic, especially when you travel with VDUBLINE. We are renowned for providing high-quality campervans that are designed to make your family holiday extraordinary.
We offer a diverse fleet of campervans, each equipped with modern amenities to ensure your comfort and convenience. Whether you're a seasoned camper or new to the world of campervan travel, our friendly and knowledgeable staff are there to assist you every step of the way. From the moment you pick up your campervan, you'll feel confident and well-prepared for your adventure.
One of the unique aspects of VDUBLINE is our commitment to sustainability. The campervans are not only comfortable but also eco-friendly. With reduced emissions and energy-efficient features, you can enjoy your holiday while minimizing your environmental footprint.
Additionally, we offer optional extras like bike racks, outdoor furniture, and even pet-friendly campervans, ensuring that your family's needs and preferences are catered to.
In conclusion, the October half-term is the ideal time to embark on a campervan family holiday in the UK, and the mentioned destinations offer a wide range of experiences for nature lovers and adventure seekers alike. With VDUBLINE as your trusted companion, you can turn your road trip into an unforgettable journey filled with laughter, exploration, and cherished moments. So, pack your bags, hit the open road, and create family memories that will last a lifetime this October half-term.


You may also be interested

Testimonials
"VDubline were so so great. I honestly couldn't recommend this company anymore. They were friendly and professional in all aspects. Made the whole process for renting the vans enjoyable and exciting. We had a fab time and I will most definitely be going back for more adventures from these guys and their amazing vans"
Rosie Egan
"Had another few days with Betsy, on my own this time. She is so easy to drive and to operate that I felt quite happy taking off for my own little adventure. If you are thinking about it, do it. When you hit problems (like how to put the wing mirrors in, where to put the diesel in, how to lock the van from within at night so that the alarm doesn't go off when you move) you just ring Alex for help - or google the How To video and watch it properly"
Jacqui Grant
"From start to finish dealing with Alex at Vdubline was a real pleasure.Prior to pick up we received a video all about the van and how to operate it, which he covered again when we collected the immaculately clean van.Van drove superbly and was surprisingly comfy in spite of sleeping 3 adults.The equipment is maintained to the highest standards and we had no issues over the 3 nights we used the van.Return was just as smooth and efficient and we would definitely recommend Vdubline as excellent value for money.Thanks team."
Paul Caine
View all