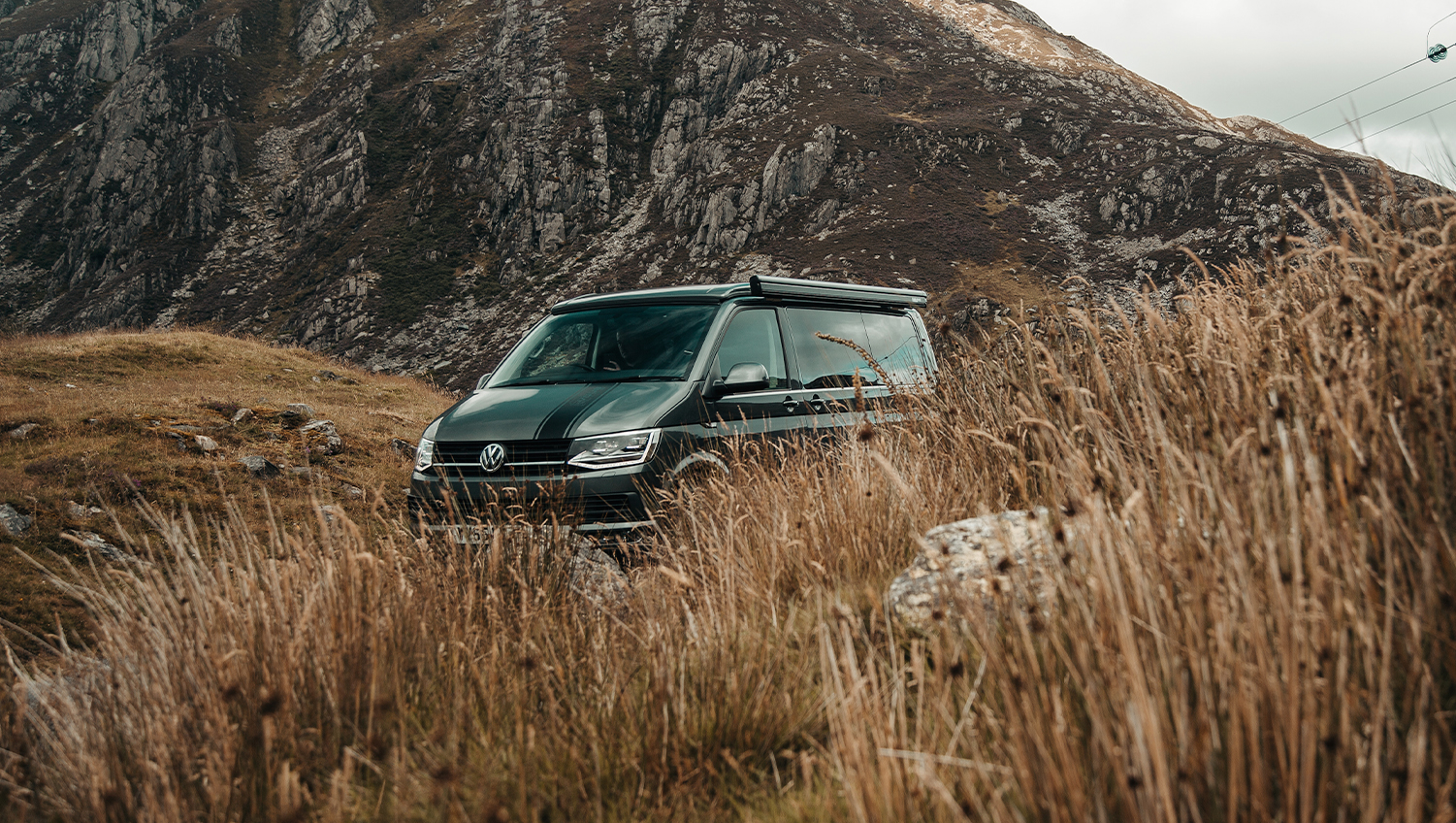 Planning your first campervan holiday? Not sure what to pack for your upcoming road trip? We've got you covered! Our campervan hire specialists have compiled a complete campervan packing list.
When you are on the road, you don't want to end up wishing you had packed something that you later felt was essential. Whether it's the phone charger or your toothbrush, sometimes, we may forget something when packing for a trip.
That's where an essential campervan hire packing checklist can come in handy. In this campervan holiday packing list, we have covered some of the most important items you should carry with you in your campervan. Let's get started!
Make the Most of Your Holiday in a Campervan
With a campervan holiday, your holiday fun never stops. You can park right next to your favourite beach and settle down. You won't be wasting any time travelling between your hotel room and the beach every day. Park your campervan and enjoy the views, the breeze and the sea all day long.
Holiday on a Budget
A campervan holiday is a great way to travel, especially when you are low on funds. Bid goodbye to expensive flights and paying high nightly hotel tariffs. No matter where you want to travel, you can easily find holiday parks to park your campervan.
These are not only affordable, but they also offer excellent camping experience. Simply take a campervan for hire and you are ready to start.
Perfect for Family Holidays
Campervan holidays are a great way to travel with kids. There's a sense of adventure when you travel in a campervan, and you get to spend some quality time with your family.
Go High Up the Mountains
You can drive your campervan to mountainous areas too. This means your campervan holidays are excellent when you want to explore destinations like Scotland or Snowdonia, where campervans can reach high altitudes with ease.
Documents
Driving licence
Passport
Health insurance copy
List of emergency contact numbers
If it's a campervan hire, keep the owner's details handy
Electronics
Camera & charger
Earphones
Mobile phone & charger
USB cable
Power strip
Extension cords
Adapters
Tablet/ iPad & charger
Power bank
Personal Care

Suncream
Deodorant
Hairbrush
Soap
Make-up
Medicine
Perfume
Nail clippers
Glasses
Shower gel
Plasters
Painkillers & other medicine
Lip balm
First aid kit
Bug spray & relief
Toothbrush & toothpaste
Wet wipes
Razor & shaving cream
Shampoo & conditioner
Toilet paper
Cooking
Tongs
Fish turner/ slice
Chopping board
Collapsible cheese grater
Knives
Potato peeler
Wooden spoons
Teabag squeezer
Matches/ lighter
Cool box
Kettle
Tea, coffee, sugar, milk
Cookware
Pans
Scissors
Tea towel
Scouring pads
Entertainment
Bikes
Board games
Journal
Cards
Books
Game console
Hula hoop
Volleyball/ football/ baseball
Sketchbook & pencils
Campsite Essentials
Lamp
Camping table
Camping chairs
Chair cushions
Blankets, pillows & pillowcases
Tablecloth
Dustpan and brush
Flashlight
Laundry basket
Campervan Hire Essentials
Maps
Doormat
Awning
Hi-vis vests
Travel adapters
Handheld vacuum
Cold Weather
Coat
Sweaters
Scarf
Boots
Gloves
Beanie/hat
Raincoat
Ski supplies
Antifrost spray
Fleece blanket
Backpack
Warm Weather
Ice cube tray
Mosquito net
Travel fan
Swimsuit
Flip flops
Tick remover
Insect repellant
Your Suitcase
This boils down to personal taste. Also, what you pack will essentially depend on how long you are on holiday. If it's a weekend holiday, a clean shirt a day would work perfectly. However, if it's a 20-day trip, you won't need 20 shirts. Consider your plans to decide what you want to pack in your suitcase.
Towels
Handbag
Rucksack
Closed shoes
Pyjamas
Sweatpants
Spare cold/warm clothing
Warm socks
Flip flops for use on the campsite
Sunglasses
Swimsuit


You may also be interested

Testimonials
"VDubline were so so great. I honestly couldn't recommend this company anymore. They were friendly and professional in all aspects. Made the whole process for renting the vans enjoyable and exciting. We had a fab time and I will most definitely be going back for more adventures from these guys and their amazing vans"
Rosie Egan
"Had another few days with Betsy, on my own this time. She is so easy to drive and to operate that I felt quite happy taking off for my own little adventure. If you are thinking about it, do it. When you hit problems (like how to put the wing mirrors in, where to put the diesel in, how to lock the van from within at night so that the alarm doesn't go off when you move) you just ring Alex for help - or google the How To video and watch it properly"
Jacqui Grant
"From start to finish dealing with Alex at Vdubline was a real pleasure.Prior to pick up we received a video all about the van and how to operate it, which he covered again when we collected the immaculately clean van.Van drove superbly and was surprisingly comfy in spite of sleeping 3 adults.The equipment is maintained to the highest standards and we had no issues over the 3 nights we used the van.Return was just as smooth and efficient and we would definitely recommend Vdubline as excellent value for money.Thanks team."
Paul Caine
View all